Volcanoes belching out greenhouse gases eventually turned the Earth into a hothouse - sweltering, steamy, wet. Rainforests coat the land and the atmosphere is rich in carbon dioxide and oxygen. Animals adapt to the damp warmth; insects grow huge, flying insects have metre wingspans, and the world's biggest creatures walk the Earth. But the Earth itself is restless. Although volcanoes have been active throughout, now, huge eruptions bring the planet to the brink of its worst disaster ever. Most of life is annihilated, leaving the world barren and empty. Or is it?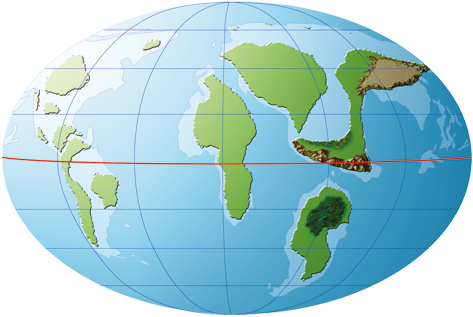 Subcategories
This category has the following 6 subcategories, out of 6 total.
2
5
A
B
G
S
Pages in category "100 million years"
The following 17 pages are in this category, out of 17 total.